Metal Halide Lamps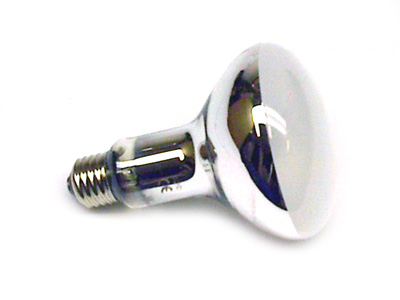 Metal halide lamps
belong to a magnificent group of bulbs known as HID or high intensity discharge. These spectacular fixtures produce a high illumination output in comparison to their size and are a compact, potent, as well as, efficient light source for homeowners.
Metal halide lamps
are typically found in commercial style settings, such as warehouses, but many residents are now incorporating these dazzling bulbs into their outdoor illumination décor theme at home. All
metal halide lamps
operate under high temperatures, as well as, extreme pressure, and often require specialized fixtures to maintain an adequate level of safety.
Residential Landscape Lighting and Design
(RLLD) has a beautiful selection of radiant metal halide lamps for your commercial or home setting. Our vast online venue has numerous product choices including,
home lighting
,
commercial illumination
,
home automation
,
security fixtures
, and much more! We work with numerous top-notch manufacturers in the lighting industry, so customers have the most sufficient choices available. Our professional staff will be more than happy to assist you in selecting the appropriate product for your lighting design theme. These experts are also available to help answer any
question
you may have about lighting design and overall technique.
Metal halide lighting fixtures
were originally designed for industrial applications and are seldom used at home. Most residents who use these types of fixtures incorporate them into their outdoor landscape design. These bulbs produce illumination by passing an electrical arc through a combination of discrete gases. The compact tube within the
metal halide fixture
has several gases including, argon, mercury, and several metal halides. The type of light produced by these devices depends upon the mixture of the halides. This is better known as the correlated color temperature. The brilliant illumination produced by these bulbs is represented by a numerical rating on the lamp. A low color bulb (3000 K or below) tends to produce a warm source, such as those seen in incandescent or fluorescent bulbs. A high color bulb (4000 K or greater) represents a cool source (ex: white fluorescent lamp). Depending upon the gas mixture, residents can have these fixtures produce an indigo blue color or maybe a fiery red.
These types of bulbs are usually more efficient compared to
fluorescent
and
incandescent fixtures
. Metal halide lamps have a metal base that can establish an electrical connection. A glass shield covers the fixture to protect the interior components. This shield also helps to protect against the effects of UV light produced by the mercury vapor. Within this glass shield, a series of support and lead wires are intermixed which keep the arc tube and clandestine tungsten electrodes in place.
All metal halide fixtures require
ballasts
to function appropriately. The ballasts regulate the current flow through the arc and can supply the arc with the proper voltage.
Ballasts
basically control the wattage within the bulb and help to provide a higher level of consistent color. They also give the lamp fixture a longer life span.
Replacement ballasts
are often used with metal halide lamps. RLLD has a wonderful selection of replacement ballasts for your new lamp fixture. These
ballasts
tend to be more energy efficient and operate at cooler temperatures. Most are light weight and will help enhance the life span of your bulb and its overall performance. This puts more money back into your pocket in the long run since you will not have to replace the fixture as often.
Residential Landscape Lighting and Design
is ready to give your surroundings a splash of tranquil color with our metal halide bulbs. These wonderful lamps can produce a snow-white color or a wide variety of spectrum colors that are used for different purposes. Many residents at home have now learned about the benefits of using
metal halide bulbs
in their greenhouses and aquariums. Come check out our unique online selection today and give your space an enticing touch of brilliance!
And tagged in
Light Bulbs
.
Related Articles: