LED Recessed Lighting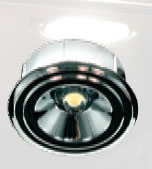 In a matter of only a few short years, LED recessed lighting now stands poised to provide the highest quality of lighting with the most affordable and environmentally friendly technology available.
No longer the proverbial stepchild to halogen, and no longer exorbitantly expensive in comparison to fluorescent,
LED lamps
can render color, uniformly distribute multiple layers of light, and operate in full compliance with sophisticated lighting control systems. Commercial lighting designers, interior decorators, and electrical specialists can assure their clients that an investment in this amazing new technology will pay for itself with immediate, monthly power cost savings and long-term performance that pushes replacement costs well into the next decade.
Call us toll free at 1-800-239-2939 For A FREE Quote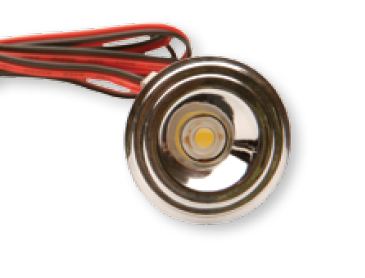 One of the things you will notice about the new generation of LED recessed lighting fixtures is their ability to uniformly distribute luminance.
American manufacturers, who are still the very best in the world of
residential lighting
and
commercial lighting fixture
engineering, have developed a vast array of housings, trims, and reflectors that disperse luminance in any pattern of distribution necessary to achieve optimal results in
general lighting
,
accent lighting
, and decorative lighting applications. One of the hallmarks of
RLLD.Net
is the ability to custom design lighting systems to specific residential lighting and commercial lighting environments. Not only do we provide the very best equipment, but we help electrical contractors and lighting experts configure this equipment in unique ways that produce truly impeccable results.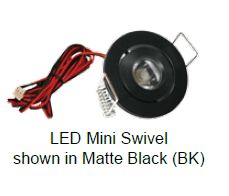 One of the strongest features you will find in our many LED recessed lighting fixtures is the ability to render color at the level of quality previously produced only by halogen lights.
There have been a number of improvements in lamping design in the past few years that have made this possible. Also, better optics that replicate the light distribution patterns of eminent lamps now allow the electrical contractor, interior decorator, or lighting designer the ability to bring out the richness of building interiors, custom home living room designs, coves, cabinets, and fine art.
In all of this performance, there is admittedly a higher front-end cost to LED interior lighting that has, embedded within it, a superior return on investment.
Lights that burn out quickly cost more money in the long run because they have to be replaced. Lights with LED lamps, however, can last well over a decade under normal operating conditions. This pushes replacement costs back and gives an organization better control of that part of its budget that has to be put aside for unexpected repairs. This is only a secondary advantage, however, to an investment in LED recessed lighting. The most important return comes immediately on the back end of the purchase. Beginning the first month after installation, power consumption by the ceiling lights is reduced by as much as 90 percent. This creates consistent, cumulative savings that pay the organization back and the homeowner for making the bold move to integrate
LED lighting
into their respective environments.
Residential Landscape Lighting and Design offers professional electrical contractors and lighting design specialists even more opportunity to save homeowners and businesses money.
With the plethora of retrofit LED recessed lights now flooding the US commercial lighting market, there are now more opportunities than ever before to upgrade existing lighting systems to LED status without having to overhaul the entire existing fixture array.
Contractors and designers should call our photometric design team now ( toll free phone:800-239-2939) to see which new and/or retrofit options will offer the best possible solution for the needs and the budgets of their many clients.
And tagged in
LED Under Cabinet Lighting
,
Indoor Lights
,
LED Lighting
.
Related Articles: