LED Landscape Lighting
LED landscape lighting allows contractors to give commercial entities, municipalities, and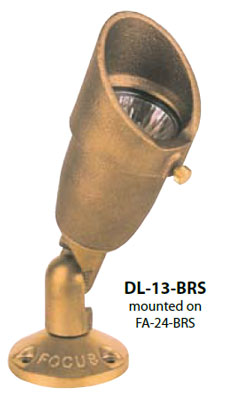 residential clients the very best outdoor lighting design.
Luminance, special effects, cost effectiveness, and environmental friendliness represent the core characteristics of this remarkable new technology. Both homeowners and commercial entities alike can benefit from new systems comprised exclusively or
LED track lighting fixtures
or
LED retrofits
adapted to existing lighting arrays.
Call us toll free at 1-800-239-2939 For A FREE Quote
One of the more exciting, new developments in solid state lighting technology is the emergence of LED flood lights that provide luminance on par with halogen and commercial outdoor fluorescent lights.
These fixtures are ideal for perimeter lighting around private estates, schools, churches, and corporate office buildings. Cost effectiveness is superior due to the fact that these LED landscape lights require only 20 percent the electricity of
incandescent security lights
. Furthermore, the exceptional lamp life they bring to the table eliminates costly relampings that are inevitable with halogen, and even fluorescent flood lights.
It also bears pointing out that LED lighting is the most environmentally luminaire technology in the world.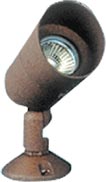 Because it uses diodes to produce light, there are no toxic gases, and no toxic substances like mercury that can harm the environment.
That means that after up to a decade of reliable performance, when LED landscape lights due require replacement, there are no disposal costs associated with discarding them. Compare this to the cost of having to pay mercury disposal fees for discarded fluorescents, or fines for ignoring those procedures, and you will readily see the long term benefits to operations budgets that a higher front end purchase of superior equipment eventually pays back to your clients.
The decorative appeal of LED landscape lighting has also emerged as a leading force in new,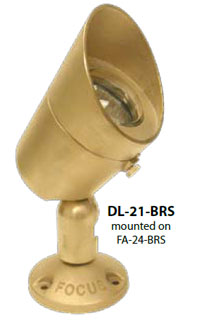 exciting residential landscape lighting and commercial outdoor lighting designs.
With many color options in addition to standard white, LED lighting technology is able to produce special effects through colored lighting that are not possible with halogen, incandescent, or fluorescent sources. There are also many
LED accent lights
that are designed to produce special fields of luminance that showcase unique landscaping features. These features include, but are not limited to, courtyards, patios, walkways, steps, and water features such as ponds and fountains.
Contractors who focus their initiatives primarily in the residential market will find many opportunities to recommend LED landscape lighting systems to new custom homes in the near future. With an ever increasing diversity of new types of fixtures emerging on the marketplace every day, practically every landscape element can be impeccably illuminated at lower costs, and greater aesthetic, than ever before. However, we must also be mindful of the fact that existing homes that already have residential landscaping lighting systems installed can also benefit from this exciting and constantly developing new technology.
Retrofit LED landscape lights have become a mainstay in the contractor's bid arsenal that can be deployed in those situations where a client wants to invest in the new technology, but does not have quite the budget to purchase an entirely new system.
In both
residential lighting
and
commercial lighting
remodeling projects, a compromise between the old and the new can be struck with LED retrofit fixtures that add all the benefits of solid state technology to existing systems with minimized labor cost factored into the proposal.
If you still have questions about the type or number of inground LED landscape lighting fixtures you might need,
ask an expert
or call us toll free at
800-239-2939
. Truly professional experts will guide you toward the best choices for your project, not just what they can sell to you. With their expertise and advice, selecting and installing your in-ground LED landscape lighting bullet lights can be easy.
If you can not find what you are looking for call us toll free at 1-800-239-2939
and we will find it for you. Our home office is located in
Houston
,
Texas
with warehouses located throughout the United States that enable us to service all 50 states
And tagged in
LED Landscape Lighting
,
Landscape Lights
,
Landscape Lighting Fixtures
,
LED Lighting
.
Related Articles: