American Flag Lights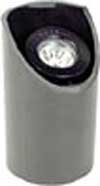 GSA Contract: # GS-07F-0060W
DUNS# 178532334
CAGE# 569X5
RLLD is registered for federal contracts at CCR (Central Contractor Registration) under GSA Contract: # GS-07F-0060W
American flag lights bring out the patriotic spirit that resides within all of us. Many residents these days have a profound sense of patriotic duty to display their heritage colors for all to see. These dark days have brought war, death, and a sense of uncertainty about the future. This has led to an invigorated sense of moral renewal in our society, and the American flag lies at the center point of this theme. More homeowners are purchasing American flags than ever before to display their inner pride and bring forth a sense of security in an unstable world. Having the proper type of light fixtures for your flag will bring out the color and detail of "Old Glory" after the sun goes down.
Residential Landscape Lighting and Design (RLLD) is proud to assist every American in his or her quest for patriotic utopianism. We have a variety of illumination products that will fit perfectly into your patriotic theme. Our professional staff can help you select the right product for your job and answer any question you may have pertaining to installation and lighting technique. Every American flag should have beautiful lights to illuminate its glory, during the evening hours and RLLD is the place to go!
No resident is required to have lights to display their American flag. The rules and regulations are completely optional and do not come with penalties, because all of us reside in a free country. However, out of respect for others, residents should adhere to these rules regardless of their personal agenda or bias. If homeowners want to display their American flag 24 hours a day, then they should have the proper type of nighttime fixtures to accommodate their needs. Flags should be "properly illuminated" by a direct light source or be located in an area, where local lighting does the job. It would be difficult for drivers or passerby's to share your patriotic display of affection, if they cannot see "Old Glory" flapping under the dim moonlight.
Product choice is never a problem with Residential Landscape Lighting and Design. We have flag lights from several top-notch manufacturers, who design their product with intelligent craftsmanship. Our flagpole light kits are the perfect choice for up lighting single or multiple fixtures. These durable items use 175-watt metal halide bulbs to work their magic. Residents can illuminate their American flagpoles ranging in height from 15-30 feet and give their outdoor landscape a gorgeous touch of radiant beauty throughout the evening hours.
RLLD also has other patriotic light fixtures that will blend perfectly into your American theme. We offer colorful animated fixtures that come in the shape of the American flag. These whimsical mini lights are energy efficient and will enhance the look and feel of your USA theme. Users will benefit from the use of LED (light emitting diode) fixtures around their property. Our holiday illumination fixtures produce less heat than traditional light bulbs and will help save on those escalating energy bills, especially during the summer months.
More and more people are displaying the American flag as a symbol of freedom, strength, and unity. These trying times we live in have tested our patience and our ultimate resolve. Our nation's symbol of freedom has brought us closer together in our fight for freedom and continues to be an everlasting tribute to peace and stability. Residential Landscape Lighting and Design has some wonderful illumination products that will bring out the true beauty of the American flag. Our landscape light fixture kits will give "Old Glory" a brilliant shine for all to enjoy during the evening hours. Renew your sense of patriotic emotion under the heavenly illumination of RLLD products.
And tagged in
Flag Pole Lights
,
Flag Lighting
.
Related Articles: